2020 undeniably and emotionally put the world on hold and there was nothing we could do about it. But, as the world slowly heals along with our depleted mindsets, let us resume living life to its fullest. I'll teach you exactly how to do that: Top 10 cities to travel in India 2021.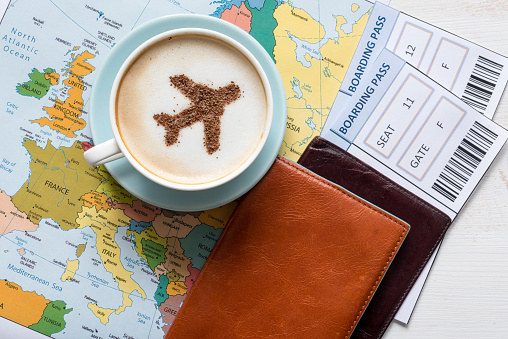 Words fall short to describe the beauty of this nation. From snow-capped Himalayas in the North to the oceanic beauty of Kanyakumari. And, from the glitz and glamour of Mumbai to the drama and art of Kolkata, each state in India is unique in its own way and has something or the other to offer.
Keep scrolling to quench your wanderlust and plan accordingly. Presenting to you WhatsDown's pick of top 10 cities to travel in India 2021.
1. Delhi
India's capital and one the leafiest cities in Asia. Delhi, a modern day amalgamation of eight cities built upon the ruins of various mughal emperors.India's biggest mosque- Jama masjid, Garden of five senses and world famous chandi chowk are only a few pillars of this diversified city called- Dil walon ki Delhi. Visit this city in winters if you want to have 'daulat ki chaat' specifically. Other than that the city hosts a feast of lip smacking food everyday.
2.Jaipur
The Pink City of India. A title bestowed on this city owing to its pink walls and buildings. A real life Disney wonderland in true sense. Ancient gigantic palaces and magnificent courtyards of this beautiful city leave an indelible mark in your memory. The City Palace blends both Rajasthani and Mughal architecture. It's still home to the royal family today, who reside in the graceful Chandra Mahal.
Other must-visits include the iconic Amber Fort, the honeycomb-like palace of Hawa Mahal and the Jantar Mantar observatory. As part of the Golden Triangle, no trip to India would be complete without spending some time in this impressive city.
3.Udaipur
Capital of the humongous Mewar and melting pot of history, culture and architecture is this "City of Lakes" called Udaipur. The city is also bestowed by two other nicknames- "Venice of the east" and "Kashmir of Rajasthan." Undeniably the most popular wedding destination and the place to live your 007 dreams. The iconic Jal mahal was used in the James Bond movie Octopussy and to watch that scene is thrilling every single time.
A boat ride in the evening around the palace is a breathtaking experience.
4. Varanasi
The spiritual capital of India, Varanasi is a constantly hustling and bustling city. A city of great importance for the Hindus and Jains is considered to be the oldest city in the world. Named after the intervention of two rivers- Varun and Assi.
Intense scenes of devotion and death can be witnessed at the same time and thus the experience of visiting this city becomes very powerful and thought provoking.
However, relaxing by helping oneself with some delicious and mouth watering street food is a very useful solution.
A walk along the Ganga ghats at any time, will fill you up with such positive energy that you'll get addicted to the vibes of this city instantly.
5. Agra
The city is the abode to one of the World's Seven Wonders- The majestic Taj Mahal. It magnets more than 35,000 visitors daily to marvel at this marble-whilte mausoleum. Other than this majestic monument, Agra houses several other UNESCO's World Heritage sites. The remnants and ruins of the Mughal Empire are reflected well all around the city.
The busy market places sure deserve a visit separately.
6. Fatehpur Sikri
Founded in the 16th century by the Mughal Emperor Akbar, Fatehpur sikri served as the capital of Mughal empire for 14 short years. One of UNESCO's World Heritage Site, Fatehpur Sikri is a city embedded with unique and opulent structures and palaces. Akbar had built three huge palaces each for his favourite wives. Typically the first sight visitors come across is the Buland Darwaza, which translates to mean 'magnificent gate'. Standing 54 metres tall, this gem sets the scene for the architectural wonders that are to follow.
7. Kolkata 
The educational, commercial and cultural centre of the Eastern part of India, Kolkata is also the third most populous metropolitan city of India. The land that birth legends like Rabindranath Tagore and several Nobel laureates, is also home to Mother House, the headquarters of Missionary of Charities, founded by Mother Teresa, whose tomb is on site.
But what glues this arts and architecturally rich city is the variety of scrumptious food. From sweets to savoury, the taste of Kolkats's street food is unmatched.
And If you're looking to visit Kolkata, you may also wish to time your visit with Durga Puja. As the city's biggest festival, this event sees elaborate statues of the Goddess Durga paraded through the streets, with much music and dancing, before being immersed in water.unforgettable.
8. Madurai
An industrial and educational hub in South Tamil Nadu, Madurai is one the world's oldest cities. This temple city is encircled by mountains of historic importance. Drawing 15,000 people to its gate is the magnificent Meenakshi temple, decorated with multicolored mythological figures.
The city is also home to one of India's seven Gandhi Memorial Museums and the Tirumalai Nayak Palace. For a taste of local life, take a wander through Madurai's wholesale banana market, where 16 varieties of the fruit are sold.
9. Amritsar
The first thing that comes to mind hearing 'Amritsar' is undeniably the infamous Amritsari kulche and lassi.
The Holy centre of sikh religion, Amritsar is a melting pot of positivity boasting the beautiful Golden Temple. The city is also popular for its manufacturing of wooden chess boards and chess pieces.
A visit to Amritsar is incomplete if you do not visit the side alleys of this city.
10. Hyderabad
The city that blessed the world with its most significant invention- everyone's favourite Hyderabadi Dum Biryani was surely not going to be missed in this list. The historic sites including the Golconda fort, a former diamond trading- centre. The iconic Charminar, a 16th century mosque whose 4 arches support the towering minarets, is an old city landmark.
Hyderabad is also the technological hub in the south region of India and a place with brimming opportunities for setting up new businesses.
But what if I told you that you can collect your memories from all these places in one place and wear it? Don't trust me? (well that's good. One should not trust people online) But, well I can prove it- WhatsDown addition to our newest collection is this wanderlust memoir boxer shorts- The Multicolor cities boxer. A pair of clothing to remind of all the adventures and memories you made in your fav cities. And if not, what else can be the perfect reminder to kickstart your journey, right?