Instagram is not just a social media app anymore is it? Our IG feeds are flooded with content ranging from memes, news, food, fashion to inspiration! We basically create a first impression based on a person's profile. Instagram photos in Boxer shorts may sound like a scam, but trust us it works!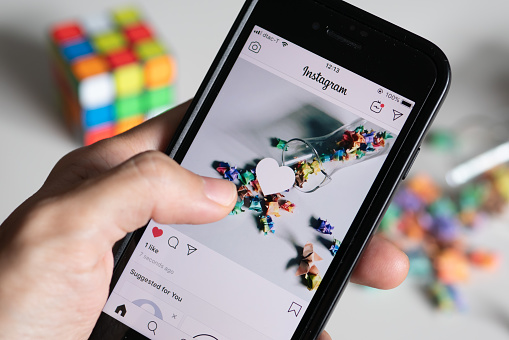 And therefore, Instagram worthy photos become even more important. As boxer shorts have become a new normal in 2020, we are here to help you post looks in it with simple tips and tricks. I bet your crush won't ignore you after she/he is swayed away by your cool photos.
*Keep scrolling
1.It's all about design.
Boxers in checkered print and dull colors will certainly not do the magic. So, get your hands on some quirky designs first. Designs are important as they are responsible for setting a tone and background for the picture. For instance our Our new collection allows you to look effortlessly cool and will help you get a perfect shot in low light as well!
2.Get the right fit
The right fit is the most essential yet the most ignored tip in getting an Instagram worthy photo. The right fit restrains the focus from extra light. The light falls on your boxers and creates an illusion of fuller and toned lower body if you get the fit right. Whats Down did not ignore this fact and has a Size guide for you to avoid any confusion. Flaunt your glutes in style my man!
3. Create a cool outfit
Once you have successfully checked the above two points, you are ready for the next step. A cool outfit can be created in many different ways.
Option 1. Boxer shorts+Solid T-shirt+ Sneakers+Shades+Mask
Option 2. Boxer shorts+ Short Kurta + Fanny bag + Shades + Mask
Option 3. Boxer shorts+ White tee-Tropical shirt + Hat + Mask
Option 4. Boxer shorts (that's it, abs/flabs just flaunt it)
I am no fashion scientist, but keep experimenting. Now, you can always add accessories to add more volume to the outfit or you can choose the minimalist way.
Either way work wonders with the right amount of confidence. Visit our IG page for some inspiration.
4. Location
Wake up if you think only exotic locations will help you get good pictures. Especially now, since we are not supposed to just explore the world as we fancy. Your society's parking space, your balcony or heck even your bed make a perfect location for a good photoshoot. Just get in your element and start clicking. Lucky you, we have a wide variety of designs to choose from which will help you click pictures in any location!
5. Camera
Now calm down tiger, iPhone is not always the answer. Any functional camera of your smartphone works well if the lighting is accurate. So, just aim to get in bright light for brighter images. Our colorful and vibrant boxers won't disappoint, but I cannot promise about the sunlight these days.And if not that, our latest Monochrome collection is just perfect for B&W photography.   You can never go wrong with the classic polaroid shots if the 21st century camera is too much for you. 
6. Theme
It is always fun to create a storyline for your pictures. All our boxers are inspired and suit your various moods from Chill, Party, Work, Sleep. Create different stories based on your mood. This also helps ease the bigger problem- CAPTION! Just caption your mood based on the boxer you are wearing, because anyway our boxer shorts are enough to narrate the rest of the story.
Here are some quirky captions you can use :
Boxers day out.
Comfort that makes you fly.
Ft. My butt buddy since '97
Boxers-bed-boxers-bed >>
POV: Boxers are the new normal
7. Confidence
Now,Listen up King..Beard/stubble/clean shave, Abs/Flabs/Bones, Tall/Short/Fat, Fair/Dark/Discoloured, Single/Committed/Complicated …NONE, none of it matters.
Just put on your outfit, shake that booty on some sick beats and click away in confidence. The pictures come out brilliantly when you are feeling like it from within! 
So, if you think these tips are enough and you are ready to channel your inner model. What are you waiting for? Go ahead and do it. If you get any good Instagram worthy photo, post it and don't forget to tag us.